Catherine Cole
From Wikivietlit
Catherine Cole
is Professor of Creative Writing at RMIT University in Melbourne, Australia. A novelist, poet, non-fiction writer and essayist, she is author of
The Grave at Thu Le
(2005), a faux memoir of Ha Noi through French colonial times and at the end of the twentieth century.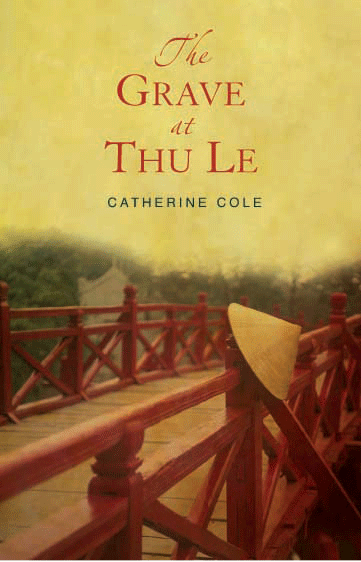 Set in the 1990s, The Grave at Thu Le follows Catherine D'anyers from Paris to Ha Noi and back as she recalls the life of her family in Viet Nam from 1900 to 1954, beginning with her ancestor's construction of the Paul Doumer bridge across the Red River. The details and sensibility of past colonial and present expatriate life in the city are startlingly vivid.
Cole's previous work includes the detective novels Dry Dock (1999/2002), Skin Deep (2002) and the critical work Private Dicks and Feisty Chicks: An Interrogation of Crime Fiction (2005). The Poet Who Forgot (2008) is a memoir of her friendship with the Australian poet, AD Hope. Cole is also the co-editor of Fashion in Fiction: Text and Clothing in Literature, Film and Television (2009).
The literary administrator of the multimedia Australian Literary Compendium, she has recently completed a new novel, Sleep, and is at work on Writing Vietnam, an anthology of Canadian and American as well as Australian authors.
Catherine Cole Online