Elula Perrin
From Wikivietlit
Elula Perrin
(1929-2003) was a French author born in Viet Nam.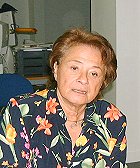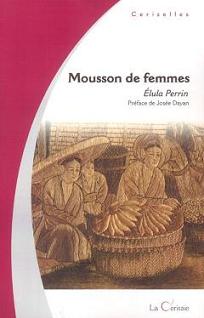 Born in Hanoi, to an Eurasian mother and a French father, she emigrated to France in 1946, and died in Paris. After studying law, she turned to theater and singing. She taught history in Marseille and managed a beach in Saint-Tropez before founding, with Aimée Mori, the legendary Katmandou, the first lesbian nightclub in Paris. She was often referred to as "Grande prêtresse des nuits parisiennes féminines" ["Grand priestess of the female Parisian nights"].
Linh Dinh started this entry.
Works
Les femmes préfèrent les femmes (Paris: Ramsay, 1977), translated into English as Women Prefer Women (New York: Bantam, 1980)
Tant qu'il y aura des femmes (Ramsay, 1978), translated into English as So Long As There Are Women (New York: Morrow, 1980)
Alice au pays des femmes (Ramsay, 1980)
Pour l'amour des femmes (Ramsay, 1995)
L'Eurasienne (Paris: Osmondes, 2000)
L'Habit ne fait pas la nonne (Paris: Double Interligne, 1998), written with Hélène de Montferrand.
Ne tirez pas sur la violoniste (Double Interligne, 1998), written with Hélène de Montferrand
Mousson de femmes (Double Interligne, 2000)
Va y avoir mistral: elles ne sont pas toutes gentilles (Double Interligne, 2000)
Bulles et Noctambules (Double Interligne, 2000)
Révolte des amours mortes (Paris: La Cerisaie, 2003)
Un amour, deux femmes (La Cerisaie, 2004)
Elula Perrin online