To Hai
From Wikivietlit
Tô Hải
(1927) is a musician, author of hundreds of stirring songs for the Viet Nam wars.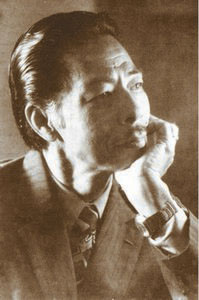 His Hồi Ký Của Một Thằng Hèn (Memoir of a Coward, 2009) voices an intellectual's regret for collaboration with the Vietnamese Communist Party. Born in Ha Noi, he joined as a teenager in rebellion against his father, was shaken by the Land Reform, and eventually left the party in 1960. He moved to Saigon after 1975 and shared the disillusion widespread among Northern patriots such as Dương Thu Hương and Bảo Ninh when they witnessed the wealth of Saigon and the freedom of the South. He retired in 1986 to Nha Trang where he became "Viet Nam's oldest blogger."
Dan Duffy started this entry.
Tô Hải in print
Hồi Ký Của Một Thằng Hèn (2009, USA)
Tô Hải online