Ton-That Quynh-Du
From Wikivietlit
Ton-That Quynh-Du
(1954) is a translator and scholar living in Australia.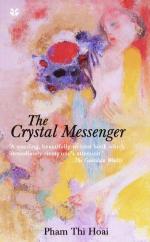 Tôn-thất Quỳnh-Du was born in 1954 in Quảng Trị, Vietnam, and grew up in the old imperial city of Huế, just south of the 17th parallel that divided Vietnam into North Vietnam and South Vietnam. In 1972 he received a Colombo Plan scholarship and came to study in Australia. He has worked as a translator and interpreter, also as an academic teaching at Deakin University, Monash University, and the Australian National University.
Quỳnh-Du is the translator of Crystal Messenger a novel by Pham Thi Hoai, and Sunday Menu, a collection of short stories by the same author. He translates mostly into English – his second, adopted language – but he has also translated into Vietnamese Vietnam: A Psychic Guide, a short story by the Vietnamese-Australian writer Chi Vu, which was then adapted into a play performed in Melbourne in August 2003.
In 2000 Crystal Messenger won the Victorian Premier's Award in the literary translation category. In 2007 Sunday Menu won the Australian Capital Territory Book of The Year Award.
Hai-Dang Phan started this entry.
Ton-That Quynh-Du online