Ngo Tu Lap
From Wikivietlit
Ngô Tự Lập
(1962) is a poet, fiction writer, translator and essayist.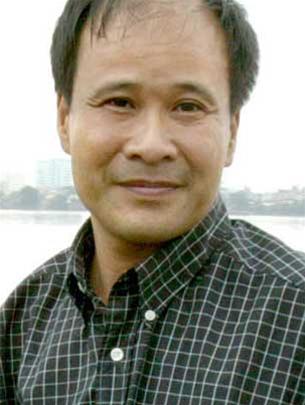 He spent his childhood in Vinh Phu, about sixty miles from Hanoi, where his family, like many others, was evacuated during the American air war against the Democratic Republic of Viet Nam. He studied navigation in the former U.S.S.R., commanded a landing craft in Viet Nam, graduated from law school there, and began a career in Ha Noi as a literary editor.
He won a fellowship to study literature in Paris in 1995 and in 2006 earned his doctorate at Illinois State University, where he also served as a Publishing Assistant for Dalkey Archive Press.
In Vietnam, he has published three books of poems, four collections of short stories, three collections of essays, and translations from Russian, French, and English. He is a member of Vietnam Writers' Union and Hanoi Writers' Association, and has won seven prizes in Vietnam for his writing. He now teaches film theory and criticism at Vietnam National University in Hanoi.
His poems have been translated into English by Martha Collins, published in The Literary Review, Summer 2008, and are also available online.
Linh Dinh started this entry.
Ngô Tự Lập online
See his Wikipedia page