Trinh T. Minh-ha
From Wikivietlit
Trinh T. Minh-ha (1952) is a critic, composer, and filmmaker.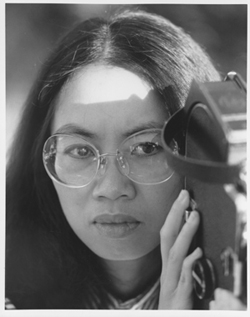 Born in Vietnam, Trinh immigrated to the United States in 1970 after studying in both Vietnam and the Philippines. She studied music composition, ethnomusicology, and French literature at the University of Illinois, Champaign-Urbana, where she received M.F.A. and Ph.D. degrees. She is currently Chancellor's Distinguished Professor of Women's Studies at the University of California, Berkeley, and associate professor of cinema, San Francisco State University. She has also taught at Harvard, Smith, the University of Illinois, and the National Conservatory of Music in Senegal.
Hai-Dang Phan started this entry.
Films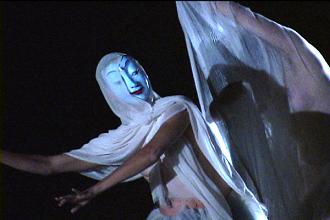 Books
"Cinema Interval" (1999)
"Drawn from African Dwellings" (in coll. With Jean-Paul Bourdier, 1996)
"Framer Framed" (on film, 1992)
"When the Moon Waxes Red" (on feminism, 1989)
"En minuscules" (poems, 1987)
"African Spaces: Designs for Living in Upper Volta" (in coll. With J. P. Bourdier, 1985)
"Un Art sans oeuvre" (on contemporary arts, 1981)
Installations
"The Desert is Watching" (in coll. with Jean-Paul Bourdier, 2003, Kyoto Art Biennale)
"Nothing But Ways" (in coll. With Lynne Kirby, 1999, Yerba Buena Center for the Arts, San Francisco)
Music
"Poems," Composition for Percussion Ensemble. Premiere by the Univ. of Illinois Percussion Ensemble, Denis Wiziecki, Director. 09 April 1976.
"Four Pieces for Electronic Music," 1975. Performances at the Univ. of Illinois.
References
Trinh T. Minh-ha online