Lan Cao
From Wikivietlit
Lan Cao (1961), author of the novel Monkey Bridge (1997), is a legal scholar.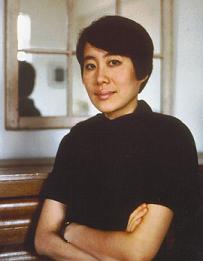 Born in Viet Nam, Cao left during the fall of Saigon in 1975 to eventually settle in Virginia. In 1983, she received her B.A. in political science from Mount Holyoke College and her J.D. from the Yale University Law School in 1987.
As a jurist and teacher she specializes in international law, trade, and development. She clerked for Judge Constance Baker Motley of the U.S. District Court for the Southern District of New York, practiced with Paul, Weiss, Rifkind, Wharton & Garrison in New York City, and taught for six years at Brooklyn Law School. She is now professor at William & Mary Law School.
Her debut, Monkey Bridge (1997), is one of the first novels to portray in English the Viet Nam war and its aftermath from a Vietnamese American perspective. An excerpt from Monkey Bridge appears in Watermark: Vietnamese American Poetry & Prose (1998). She has also coauthored, with Himilce Nowas, Everything You Need to Know About Asian American History (1996, 2004). She is at work on a love story set in China and New York City's Chinatown.
Hai-Dang Phan started this entry.
Reference
Critical work on Lan Cao