Bao Ninh
From Wikivietlit
Bảo Ninh
(1952) real name Hoàng Ấu Phương, is a fiction writer.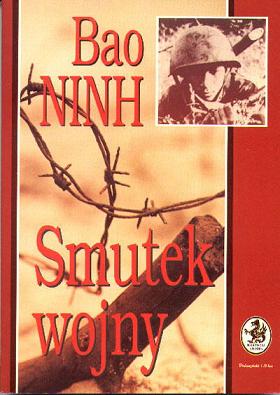 He was born in in Nghệ An and lives in Hanoi. His first novel, the highly-celebrated Nỗi buồn chiến tranh [The Sorrow Of War], has been translated into English and many other languages. (Its original title was actually Thân phận tình yêu [The Fate of Love].) During the Vietnam War, he served in North Vietnam's Glorious 27th Youth Brigade. Of the 500 soldiers who went south, only ten survived. His works have been published in Granta and in the American anthologies The Other Side Of Heaven: Post-War Fiction By Vietnamese & American Writers and Night, Again, and the French anthology Terres des Ephemeres.
He has also recently released a 338-page collection of 24 short stories, Lan Man Trong Lúc Kẹt Xe [Daydreaming During a Traffic Jam] (Hanoi: Nhà Xuất Bản Hội Nhà Văn, 2005).
Linh Dinh started this entry.
Bảo Ninh online