Thuy Khue
From Wikivietlit
Thụy Khuê
(1944), real name Vũ Thị Tuệ, is a scholar, critic and journalist.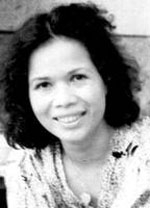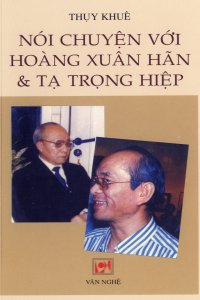 She was born in Nam Ðịnh and lives in France. She started to publish in 1985, served on the editorial board of Hợp Lưu, and since 1990 has conducted many broadcasts for Radio France Internationale's Văn Học Nghệ Thuật (Literature and Culture) program. Her books have been published in France, Belgium, and the United States.
Linh Dinh started this entry.
Thụy Khuê in print
Thụy Khuê online