Diem Chau
From Wikivietlit
Diễm Châu
(1937-2006) was a poet, editor and the most prolific literary translator into Vietnamese of his generation.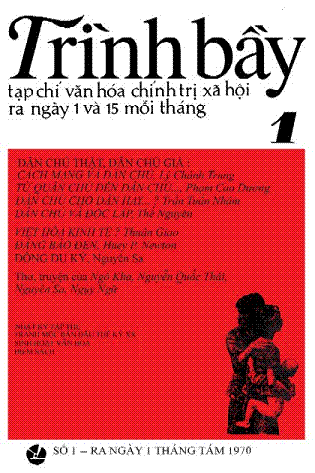 He was born in Hải Phòng, and died in Strasbourg, France. He earned a bachelor's degree in English literature from the Pedagogical University of Saigon, studied communications in the US, and before the fall of Saigon in 1975, was the chief editor of the journal Trình Bầy. From 1975 until 1981 he wrote for the newspaper Tia Sáng, until it was shut down by the new government. In 1983, he emigrated to France where he remained until his death. His collections of poetry include Hạnh Hoa, Sáng Muôn Thu, Thơ Diễm Châu and Mười Bài ở Paris. He has translated many international poets and fiction writers including Adonis, Yehuda Amichai, Ingeborg Bachmann, Jorge Luis Borges, Bei Dao, Joseph Brodsky, Ernesto Cardinal, Nina Cassian, Constantin Cavafy, Paul Celan, Blaise Cendrars, Mahmoud Darwich, Eugenio de Andrade, Zbigniew Herbert, Vladimír Holan, Stanisław Jerzy Lec, Vasco Popa, Rabindranath Tagore, Yevgeny Yevtushenko, Raúl Rivero, Giuseppe Ungaretti, Nathan Zach, Adam Zagajewski and Adam Wazyk…
Linh Dinh started this entry.
Diễm Châu online