Huynh Sanh Thong
From Wikivietlit
Huỳnh Sanh Thông
(1926-2008) was a scholar, editor and translator.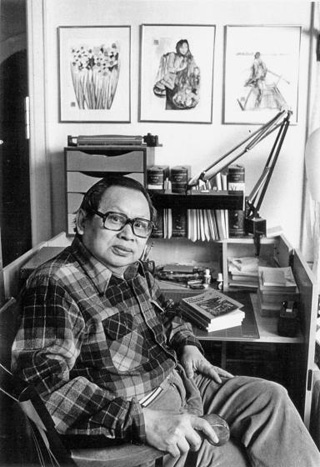 Born in Hóc Môn, he came to the United States in 1948 as a political refugee after being imprisoned for one year by the French colonial government in Vietnam for his involvement in the independence movement. After graduating from Ohio University in 1951 with a B.A. in economics, he taught Vietnamese language at the Foreign Service Institute of the State Department in Washington, D.C., and also served as an aide to Ngo Dinh Diem, who later became president of Vietnam. A political disagreement with Diem forced a break in their relationship, and Huynh came to Yale in 1957 to teach Vietnamese language and literature. In 1960, he co-authored a Vietnamese language textbook.
He is best known for his English translation of Nguyễn Du's Kim Vân Kiều, published as The Tale of Kieu (New York: 1973 and New Haven: 1983), and for An Anthology of Vietnamese Poems: From the Eleventh through the Twentieth Centuries (Yale) that includes nearly 500 poems. He also founded the Lac-Viet book series and the journal Vietnam Forum(16 issues, 1983-1997). In 1999, he self-published The Golden Serpent: How Humans Learned to Speak and Invent Culture.
He was awarded the Harry J. Benda Prize in Southeast Asia Studies in 1981, and a McArthur Award in 1987.
Linh Dinh started this entry.
Huynh Sanh Thong online