Nguyen Mong Giac
From Wikivietlit
Nguyễn Mộng Giác
(1940) is a fiction writer, essayist and editor.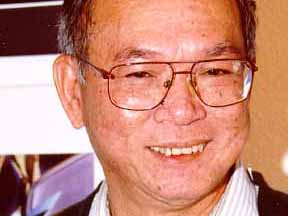 He was born in Bình Ðịnh in 1940, graduated from the Pedagogical University in Huế, emigrated to the US as a refugee in 1975, settling in Garden Grove, California. His books include Nỗi Băn Khoăn Của Kim Dung, essays (Saigon: Văn Mới, 1972), Bão Rớt, short stories (Trí Ðăng, 1973), Tiếng Chim Vườn Cũ (Trí Ðăng, 1973), Qua Cầu Gió Bay, a novel (Văn Mới, 1974), Ðường Một Chiều, a novel (Saigon: Nam Giao, 1974), Ngựa Nãn Chân Bon, short stories (Người Việt, 1983), Xuôi Dòng, short stories (Văn Nghệ 1987), Mùa Biển Ðộng, a multi-volume novel (Văn Nghệ, 1984-89) and Sông Côn Mùa Lũ, a multi-volume novel (An Tiêm, 1991). He is also the editor of the long-running, highly respected journal Văn Học.
Along with Nhật Tiến, Hà Thúc Sinh, Nguyễn Ngọc Ngạn and others, he has a story in To Be Made Over: Tales of Socialist Reeducation in Vietnam, translated into English by Huỳnh Sanh Thông.
Linh Dinh started this entry.
Nguyễn Mộng Giác online