Thach Lam
From Wikivietlit
Thạch Lam
(1909-1942), real name Nguyễn Tường Lân, was an essayist, novelist and short-story writer.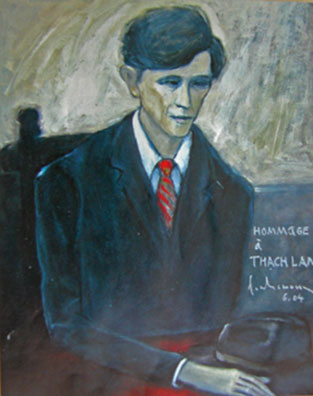 Brother of Nhất Linh and Hoàng Đạo, Thạch Lam was a member of the Tự Lực Văn Đoàn. His published works include a novel, Ngày Mới [New Days] (1939), three collections of short stories, Gió đầu mùa (1937), Nắng trong vườn (1938), Sợi tóc (1942), as well as a popular collection of essays entitled Hà Nội 36 phố phường [The 36 Guild Streets of Hanoi] (1942).
Hai-Dang Phan started this entry.
Thạch Lam online