Tran Vu
From Wikivietlit
Trần Vũ (1962) is a fiction writer, essayist and editor, living in France.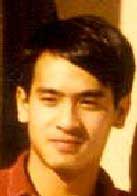 Born in Saigon and coming of age during the final years of the Vietnam War, Trần Vũ was sixteen years old when he and his older brother fled Vietnam by boat in 1978. After surviving a shipwreck, he spent a year in the Palawan refugee camp in the Philippines. With the help of the Red Cross, he resettled in France in December of 1979. He now lives in a Paris suburb and works as a computer analyst.
Deep psychic pains, cruelties, degradation and perversions anchor his fiction. Alternating between a crisp, no-nonsense prose and a perversely-wrought archaism, his writing extends the language in contrary directions. His work is available in English through the collection, The Dragon Hunt (Hyperion, 1999), translated by Nina McPherson and Phan Huy Đường, which includes the story "Nhã Nam," where Nguyễn Huy Thiệp appears as a character. Another story, "Gunboat on the Yangtze," is in the anthology Night, Again (1996). He is also included The Other Side of Heaven (Curbstone Press, 1995).
He is available in French through the collection, Sous Une Pluie d'Epines (Paris: Flammarion, 1998), translated by Phan Huy Đường. Also through Phan Huy Đường, he is included in these French anthologies, Terre des Ephemeres (1994), Au Rez de Chaussée du Paradis (1994) and En traversant Le Fleuve (1996).
Hai-Dang Phan started this entry.
Works
Cái Chết Sau Quá Khứ [The Death Behind the Past], stories (California: Hồng Lĩnh, 1993)
Ngôi Nhà Sau Lưng Văn Miếu [The House Behind the Temple of Literature], stories (California: Thời Văn, 1989; reissued by Hồng Lĩnh in 1994)
Trần Vũ online