Phan Nhien Hao
From Wikivietlit
Phan Nhiên Hạo
(1967) is a poet, essayist and translator.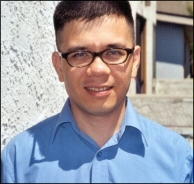 He was born in Kontum, Vietnam, came to the United States in 1991 and now lives in Illinois. He earned one bachelor's degree in Vietnamese Literature from the Pedagogical University of Ho Chi Minh City (1989), then another in American Literature from the University of California, Los Angeles (1998), where he further earned a master's degree in Library Science (2000). He earned another master's in Anthropology (Southeast Asian Studies Concentration) from Northern Illinois University (2010), where he serves the library as Southeast Asia Curator.
He is the author of two collections of poems in Vietnamese, both published in the United States. Translations by the poet Linh Dinh have appeared in The Literary Review, Manoa, xconnect and Filling Station, internationally in the Brazilian Sibilia, and are reprinted in the anthologies Of Vietnam: Identities in Dialogue (Palgrave 2001)] and Language for a New Century, Contemporary Poetry from the Middle East, Asia, and Beyond (W. W. Norton 2008).
A single-author volume of selected poems in bilingual presentation, Night, Fish and Charlie Parker, translated by Linh Dinh (Tupelo 2006). Vince Gotera reviews this book in the North American Review:
"An overwhelming sense of liminality pervades these poems: "I walk on bridges connecting two alien shores," says the poet; "my country; which country, I asked." Surrealism also suffuses Phan's work, as does jazz: "all I love is jazz jazz jazz and lots of gasoline in my bloody abyss." Phan draws from Vietnamese, French, and American literatures, mixing traditional and modern Vietnamese cultures with French literature, "imbued with philosophy, with lots of experimentations": and American literature "suitable to a consumer society and a pragmatic culture, with that American emphasis on results" (as he told translator Linh Dinh in an interview included at the end of the book). Phan adds, "an investigation into American literature would greatly benefit Vietnamese writers. It would [...] improve their sense of humor." All of these qualities are combined in Phan's work, as glimpsed in the book's title Night, Fish, and Charlie Parker—especially humor. Phan's poetry is a distinctly American immigrant text, melancholy and celebratory at the same time. Read this book."
Hao has selected a collection of American poetry of the twentieth century and translated it into Vietnamese, published in Viet Nam, as well as a selection of the English-language short stories of Linh Dinh, published in the United States. He publishes actively as a critic of both Vietnamese and American literature at Vietnamese-language websites and his own blog.

Linh Dinh started this entry. Phan Nhien Hao reviewed it with Dan Duffy.
Books
Poetry
Chế Tạo Thơ Ca 99-04 [Manufacturing Poetry 99-04] (Garden Grove, Tân Thư, 2004)
Thiên Đường Chuông Giấy [Paradise of Paper Bells] (Garden Grove, Tân Thư, 1998)
Selections in translation
Translations by Phan Nhien Hao
Thư Lá [A Strange Letter. Short stories by Linh Dinh selected and translated from English into Vietnamese] (Gardena, CA:
Van Moi, 2007)
15 Nhà Thơ Mỹ Thế Ký XX - 15 American Poets of the XX Century. [Bilingual, translated with Cù An Hưng and Hoàng Hưng] (Hanoi: Họi nhà văn/Trung tâm văn hóa ngôn ngữ Đông Tây, 2004)
Phan Nhiên Hạo online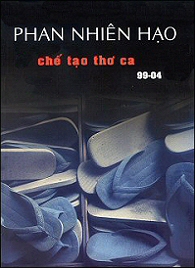 Poetry
Criticism by Phan Nhien Hao
Lit Viet, a blog on Vietnamese literature and art, edited by Phan Nhien Hao, May-September, 2009
Controversy
Critique
Interviews
Reviews
Criticism about Phan Nhien Hao