Hoang Cam
From Wikivietlit
Hoàng Cầm (1922-2010), real name Bùi Tằng Việt, was a poet, fiction writer and playwright.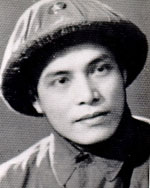 Born in Bắc Giang province in North Vietnam, Hoàng Cầm wrote patriotic poems inspiring Viet Minh soldiers in the battle for independence from France. After independence in 1954, Hoàng and other intellectuals became increasingly disillusioned with Communist orthodoxy, and in 1955, started two independent magazines, Nhân Văn and Giai Phẩm, now often referred to jointly as Nhân Văn Giai Phẩm, or Humanist Literature movement. Because the magazines published articles and poems that challenged Communist orthodoxy, the writers associated with the movement became targeted by the government. In December 1956, the government shut the magazines and cracked down on their writers.
In the years that followed, Hoàng Cầm suffered government harassment and imprisonment, and was unable to publish officially for 30 years. He came under sharp criticism for politically suggestive poems like "Lá diêu bông", or "The Dieu Bong Leaf," about a beautiful woman who tricks an admiring young boy. Though banned and censored from official verse venues, Hoàng Cầm's work survived underground. "Lá diêu bóng" was one many poems copied by hand and circulated clandestinally for decades before eventual publication in Về Kinh Bắc (1994), considered his best poetry collection. According to Hoàng Hưng, no relation, "Back to Kinh Bac (Kinh Bac is the ancient name of Bac Ninh, a northern province), written in 1959 in a neo-symbolist spirit, was considered 'equivocal' by cultural-ideological officials for hiding a politically dissident meaning". In 1982, Hoàng Cầm was imprisoned for 18 months for giving the then-banned manuscript of Về Kinh Bắc to Hoàng Hưng, who was further arrested and incarcerated for 39 months on suspicion that he would attempt to circulate Hoàng Cầm's poems abroad and on the discovery of his own manuscript of "reactionary" poems.
However, since Vietnam's cultural opening in the late 1980s and early 1990s, Hoàng Cầm's works have gradually become part of official culture, and in March 2007, the Ministry of Culture awarded Hoàng Cầm and three other writers associated with Nhân Văn Giai Phẩm--Lê Đạt, the late Trần Dần, and the late Phùng Quán--with the National Prize in Literature.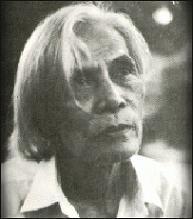 Works
Hận ngày xanh (after Alphonse de Lamartine, 1940)
Bông sen trắng (after Andersen, 1940)
Cây đèn thần (after 1001 nights, 1941)
Tỉnh giấc mơ vua (after 1001 nights, 1942)
Thôi mộng (novella, 1941)
Hận Nam Quan (verse drama, 1942)
Bốn truyện ngắn (published as installments in Tiểu thuyết thứ Bảy from 1939 to 1943)
Kiều Loan (historical verse drama, 1945), his most famous play, 4 1/2 hours in performance
Ông cụ Liên (drama, 1952)
Đêm Lào Cai (drama in 3 acts, 1957)
Tiếng hát quan họ (epic poem, published in the anthology Cửa Biển, 1956)
Những niềm tin (poetry, translation of the Algerian, Bonalan Kanfa, 1965)
Men đá vàng (verse narrative, 1989)
Tương lai (verse drama, 1995)
Bên kia sông Đuống (selected poems, 1993), awarded a National Prize 2007
Lá diêu bông (selected poems, 1993), awarded a National Prize 2007
Về Kinh Bắc (poetry, 1994), considered his best poetry collection. Written in 1959, many of these 48 poems were copied by hand and circulated throughout North Vietnam for decades before publication.
99 tình khúc (love poetry, 1995), awarded a National Prize 2007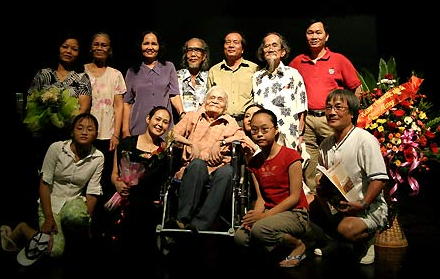 Reference
Barbara Cossette. "What the Poets Thought: Antiwar Sentiment in North Vietnam." (World Policy Journal, Spring 2003)
Hoàng Hưng. "The Modernization of Vietnamese Poetry: A History from a Vietnamese Poet's Perspective." (New American Writing, 2004)
Hoàng Cầm online