Thanh Tam Tuyen
From Wikivietlit
Thanh Tâm Tuyền (1936-2006), real name Dư Văn Tâm, was a poet, as well as critic, editor, fiction writer, and playwright.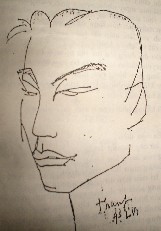 He was born in Vinh, moved to Saigon in 1954, emigrated to the US in 1983, and died in Minnesota in 2006. The first and most famous poetry collection, Tôi không còn cô độc [I'm No Longer Desolate], was released in Saigon in 1956. That same year, he co-founded, with Mai Thảo, the groundbreaking literary journal Sáng Tạo [Creativity].
Drafted into the Army of the Republic of Vietnam, he served two stints, 1962-1966, then from 1968 until the end of the war in 1975. His military duties include serving as an instructor at the University of Political Warfare in Đà Lạt, and editor of Nguyệt San Quốc Phòng, the monthly periodical of the South Vietnamese Defense Department.
After the Fall of Saigon, he was imprisoned for seven years in remote Yên Bái by the victorious Hanoi government. Released, he emigrated to the US.
Thanh Tâm Tuyền introduced a cleaner, starker music into Vietnamese poetry. He was also the first Viet poet to write about jazz. Describing Thanh Tâm Tuyền's innovative poetics, Võ Phiến writes:
"As the precursor of poesie libre, Thanh Tâm Tuyền in the past defended his poetic leanings by explaining that in the older poetry, i.e. prewar poetry, the rhythm and music were 'simple', 'limited' while those in the poesie libre were 'of a vaster scale, a greater complexity, on a higher artistic level'. He insisted that in poesie libre 'rhymes of similar sounds may be discarded in favor of hidden, suggested rhythm and cadence (which could even lead to dissonance), the result of a 'free' poem (poem libre, hơi thở tự do) could be expanded with more ease than those in a more traditional poem. In the poesie libre, he also found what he called the 'rhythm of images', then he 'even found the rhythm of thoughts', and both of these, once combined, are 'expressions of the rhythm of consciousness'" (193).
Some of his poems have been put to music, such as "Lệ đá xanh", reincarnated as the song "Nửa hồn thương đau" by Phạm Đình Chương.
Linh Dinh started this entry.
Works
Tôi không còn cô độc (Người Việt, 1956), poetry
Bếp lửa (Saigon: Nguyễn Đình Vượng, 1957), novel
Liên đêm mặt trời tìm thấy (Sáng Tạo, 1964), poetry
Khuôn mặt (Sáng tạo, 1964), short stories
Dọc đường (Tân văn, 1966), short stories
Cát lầy (Giao Điểm, 1967), novel
"Ba chị em" (1967), a play
Mù khơi (1970), novel
Tiếng động (1970), short stories
Tạp ghi (1970), essays
Một chủ nhật khác (Văn, 1975), novel
Thơ ở đâu xa (California: Trầm Phục Khắc, 1990), poetry
References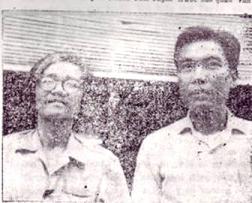 Võ Phiến. Literature in South Vietnam, 1954-1975 (Melbourne: Vietnamese Language & Culture Publications, 1992)
Thanh Tâm Tuyền online